The media and advertising community isn't yet ready to stand down. But it appears the threat of a so-called ad tax is quickly fading in Washington. Neither the House nor Senate versions of tax reform passed by the Re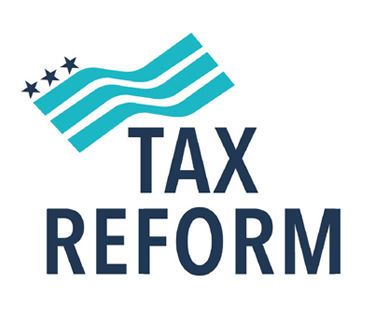 publican majorities propose altering how businesses can write-off their advertising expenses. That's the fear since the ad tax wouldn't be a traditional tax on advertising. Instead, recent tax reform proposals has suggested ending the immediate write-off of all advertising expenses and force marketers to recoup those expenses over five or 10 years.
The House last month approved a massive 429-page tax reform bill followed by a late-night vote on a different legislative proposal by the Senate early last Saturday morning. While there are differences in the two plans one common thread is both will lower the corporate tax rate to 20% from its current 35% cap. Both bills would also increase the size of the estate tax exemption, and the House version would repeal it altogether after 2023. The move could benefit some family-owned radio groups looking to pass the company on to the next generation.
The National Association of Broadcasters said it liked what it sees. "Importantly, this bill preserves the full and immediate deductibility of business advertising, which serves as a key driver of economic activity and job creation," NAB president Gordon Smith said in a statement. "NAB will continue working with Members of Congress towards final passage of comprehensive tax reform legislation that aims to stimulate the economy and create high-paying jobs," he added.
While neither tax bill includes across-the-board limitations on the advertising tax deduction, the Association of National Advertisers (ANA) said it's not yet time to celebrate as House and Senate conference committees work to resolve the differences between the two bills. "We are fully aware that this is a constantly shifting situation and we could see this reality change at a moment's notice," it said in a statement.
The media and ad community stepped up their lobbying efforts in recent months with the prospect of an ad tax being in the Republican tax reform legislation a real possibility coming as recently as early November. But on Capitol Hill the industries have used a combination of history and economics as their biggest selling points for why changing advertising deductions would be disastrous for the economy. They point to an ad tax that was adopted in Florida in 1987; it lasted a mere six months, during which time ad sales plunged 12% across the state's media with estimates that $100 million in revenue was lost. Today, the impact would be even larger. A 2015 IHS Economics study commissioned by the ANA found advertising accounted for $5.8 trillion in U.S. economic activity and supported more than 20 million jobs, which represents 14% of all U.S. employment. Market-by-market efforts by broadcasters and other local media are credited for getting that message through to local members of Congress.