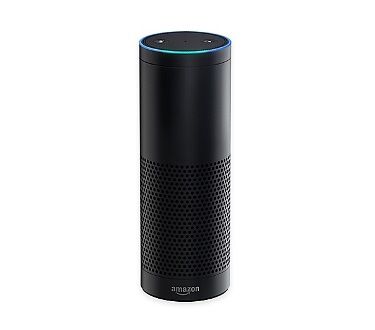 The latest slice of "The Smart Audio Report" from NPR and Edison Research reveals that one-in-six Americans (16%) now has a smart speaker, up a hefty 128% since January 2017. Demonstrating the exponential growth of the voice-activated category, 7% of those surveyed got a smart speaker during the 2017 holiday season and 4% acquired their first device during that time.
The new results, unveiled Wednesday at CES 2018 in Las Vegas, show the popularity of Amazon Alexa is nearly three times that of Google Home.
Among top takeaways for radio, a staggering 71% of Amazon Alexa and Google Home owners are listening to more audio since adopting the device in their homes. In addition, of that group, 28% say they are listening to more news/talk. And 65% say they have no interest in returning to life without their smart speaker close at hand.
The new round of findings is based on a 1,010-person 18+ telephone survey in December; and an 806-person online survey in November with those who own smart speakers. The ongoing Smart Audio Report debuted in June 2017, with a second release of fresh survey data in September.
The latest Edison/NPR data shows the fast-growing sector is replacing time spent with a variety of other media and entertainment options – 39% say they are spending less time with traditional AM/FM, 34% say time with the devices has supplanted time with their smartphones, 30% with television, 27% with tablets, 26% with computers, 23% with printed publications, and 17% with a Sonos or other whole-house audio system.